All of those who call Fauna home
Fauna Sanctuary residents have included chimps, monkeys, and a variety of farm animals. All have unique stories of how they arrived at Fauna, and the lives they endured before before they reached us.
---
TAKE ACTION
Become a Monthly Supporter!
Give monthly and you too can positively impact the lives of the nonhuman animal residents at Fauna's Sanctuary. Please consider donating today.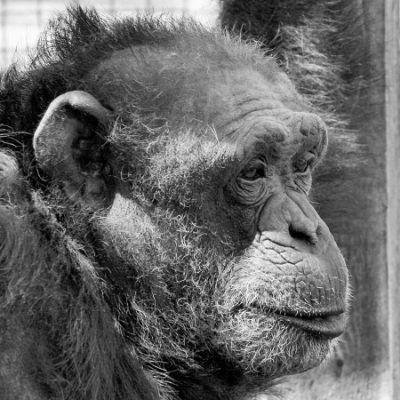 IN REMEMBRANCE
Those who touched our hearts
Over the years, we have had the privilege of getting to know and care for some very special souls. Each of these remarkable chimpanzees touched our lives in different ways, but all still hold a special place in our hearts even today.
Their stories must be told and their secrets shared, 
in order to help those who are still inside the research labs, zoos, and private homes. Fauna's chimpanzee family are remarkable ambassadors — and they continue to be long after they are gone. Their stories, their lives, and their suffering needs to be shared until the very last chimpanzee is moved out of captivity and safely to Sanctuary.
Meet each of the Fauna Sanctuary Residents who we had the privilege of caring for over the years, who left an indelible mark on our hearts.