Providing a lifetime of care they so deserve
The Fauna Lifetime Care Fund is our promise to the chimpanzees and other residents for a lifetime of quality care they so greatly deserve. By contributing today, you too can be part of the legacy of Fauna.
Fauna's Lifetime Care Fund was established in 2007 thanks to the generous seed contributions by major donors, who understood the importance of long-term fiscal security. One such donor, a national U.S. animal protection organization, has in its 100+ years of existence seen countless sanctuaries close and their animals out-placed because they simply could not afford to care for them any longer.
We cannot and will not let that happen to Fauna. Following the initial infusion of seed funds, Fauna embarked on a major fundraising campaign to raise $1,000,000 by November, 2012. We are proud to say we reached that initial goal. Yet because of the rising costs of care, we continue to ask for donations to our Lifetime Care Fund to ensure this very important safety net for Fauna's residents.
---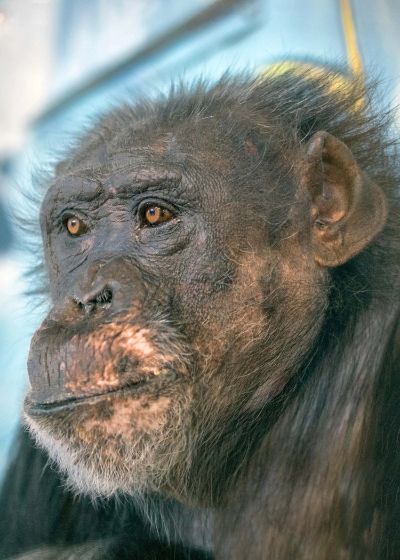 WHY GIVE
Rising costs of care
Caring for our chimpanzees costs approximately $20,000 CAD per year, per chimpanzee, without inflation and other rising expenses. The health issues from which the chimps suffer as a result of the years they spent in research laboratories and captivity, as well as normal aging, demand expert staff, veterinary care, expensive medications, quality diets and special climbing and enclosure structures, in order to make their remaining years as comfortable, safe and enjoyable as possible.
Chimpanzees in sanctuary can live an estimated 45+ years. We work hard to help our chimps live as long and as healthy as they can. This takes not only our personal commitment, but also the security of funding to be able to do so. To ensure the future well-being of those for whom we care, it will cost an estimated $3.5–5 million dollars (without inflation and other rising expense) for our current family of chimpanzees.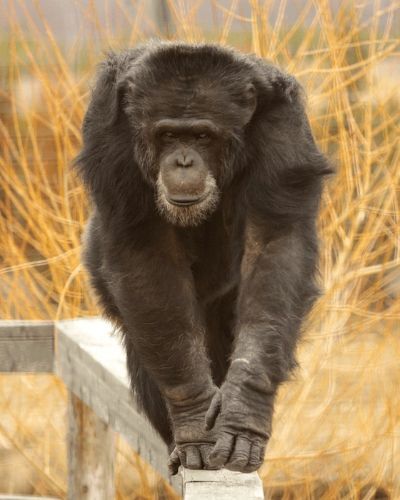 OUR PROMISE
A Lifetime Commitment and Beyond
In addition to providing for the lifetime care of Fauna's chimpanzees, should any funds remain after all the Fauna chimps have passed, any remaining funds will be used to provide for the relatives of our chimps and others like them, who were rescued from the Laboratory for Experimental Medicine and Surgery in Primates (LEMSIP). A decade or so after the release of Fauna's chimps from LEMSIP, others now have had the good fortune of being released to sanctuary, too. Donors to our Lifetime Care Fund can be assured that their donations will go only to providing lifetime care for chimpanzees for the perpetuity of remaining funds.
While we can never give back what was taken from them, we can provide love, comfort, care and a safe place to live. We cannot change or give them back their past, but we can give them their now, their future and their forever home. By contributing to the Lifetime Care Fund, you can be a part of Fauna's legacy. Your donation is a testimonial of your compassion and loving commitment to the chimpanzees of Fauna.
---
"Spiritual destiny is manifested in the lives of those who stand out from the masses and actually do something, who live a creative life for the benefit of others." –Satguru Sivaya Subramuniyaswami