The Fauna team members who make it all possible
Meet the Fauna team who lovingly spend their time, knowledge, skills and talents to care for our Sanctuary residents, in a multitude of ways, day in and day out.
Gloria Grow

Founder & Director, Board Member

Mary Lee Jensvold, Ph.D.

Associate Director, Primate Communication Scientist, Board Member

Trina McKellar

Office Manager, Donor Relations, Veterinary Technician

Wayne McKellar

Laurence Levesque

Kaeley Sullins

Dawna Grow

Animal Caregiver, Board Member

Glee Larsen

Claude Desrochers

Matthew de Vries

Trevor Laroche

Justin Taus

Caregiver Aid, Conservancy Outreach

Sharon Bauer

Veterinary Technician Assistant

Ken McAuslan
---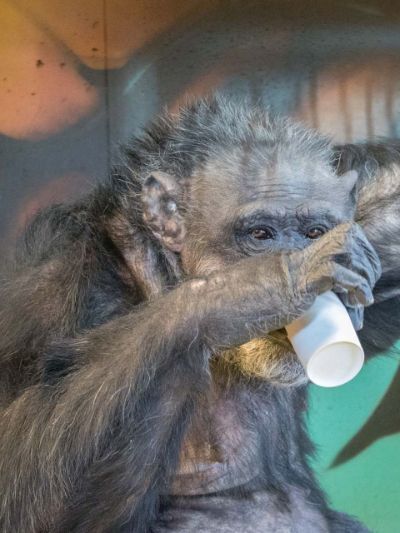 FAUNA TEAM
Our Healthcare Support
Richard Allan, D.V.M.
Lisa Carioto, D.V.M.
Jean Moreau, V.T.
Richard Carrier, D.V.M.
Ismail Hirji, D.V.M.
Frederique Pilon, D.V.M.
Richard Johnson, M.D.
FAUNA TEAM
Fauna Leadership & Board Members
Fauna Board of Directors
The Fauna Foundation is governed by volunteer board members, who lead the organization toward fulfilling its mission in accordance with its strategic plan and governing documents. This team of board members sets policy, establish the organization's strategic directions, provides sustained leadership opportunities including growth and development, engages in resource development functions, and manages risk by appointing key personnel. Fauna's board members are:
Gloria Grow
Mary Lee Jensvold, Ph.D.
Dawna Grow
Ken McAuslan
Richard Allan, D.V.M.
Patrick Ring
Tony Smith
Fauna Advisory Board
The Fauna Foundation Advisory Board serves in an advisory capacity to the Fauna Board of Directors and Trustees on issues including legal, ethical and practical matters. Various advisory team members also provide networking connections between Fauna and other organizations within the sanctuary, animal rights and environmental communities. Fauna's Advisory Board members are:
Deborah Fouts
Roger Fouts, Ph.D.
Diane Frank, D.V.M.
Jane Goodall, Ph.D., CBE
John Mulcahy
Michael Seres
Fauna Trustees
The Fauna Trustees are the legal guardians responsible for the welfare and actions of the organization. With the assistance of our Board of Directors and Advisory Board, the Trustees team oversees day-to-day operations and upholds Fauna's values and mission. Fauna's Trustees are:
Gloria Grow
Dawna Grow
Richard Allan, D.V.M.