Sanctuary: A place of refuge
Fauna Foundation is a chimpanzee sanctuary and place of refuge for animals who have come to us from the wild, from private homes, and from the medical research, agriculture and entertainment industries. We are currently home to chimpanzees, a monkey and a flock of domestic geese. Fauna provides permanent, lifetime protection for these incredible individuals.
---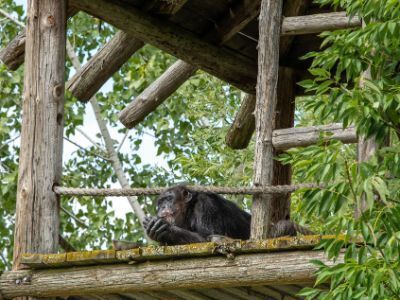 A haven for healing
All of Fauna's residents now enjoy the freedom to be themselves, and are no longer obligated to work, provide food, entertain, act as human companions, or do medical research. Our Sanctuary residents are protected from human exploitation.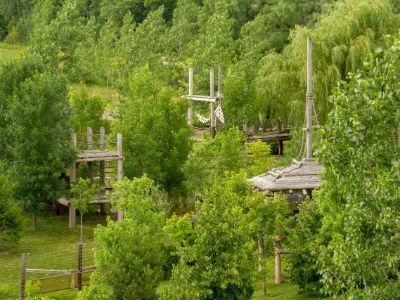 Protection and care
We do not allow any of our Fauna residents to be removed from the Sanctuary. Fauna is their permanent and final home. We provide them with food, shelter, medical attention, companionship and the enrichment they need in order to lead lives as happy and healthy as possible…free from the fear and hardships they have known.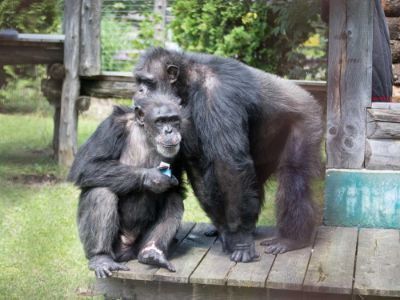 THE SANCTUARY
Meet the Chimps
Whether retired from laboratory research, rescued from zoos or due to other situations, the chimpanzees who call Fauna home have been given the chance to live and relax in peace. No longer confined to tiny cages or subjected to invasive experiments, the chimps now delight in the simple pleasures of life: sunshine and fresh air on their faces, room to play and rest, plenty of special treats to eat and new things to discover.
In addition to being a chimpanzee sanctuary, Fauna provides care to a monkey and flock of geese. Fauna over the years has been home to other monkeys and a variety of previously neglected, abused farm and domestic animals. Some were pets, while others served their owners in other ways. Each of these beautiful animals came to us under unique circumstances, but all have found love, care and a peaceful retirement at Fauna.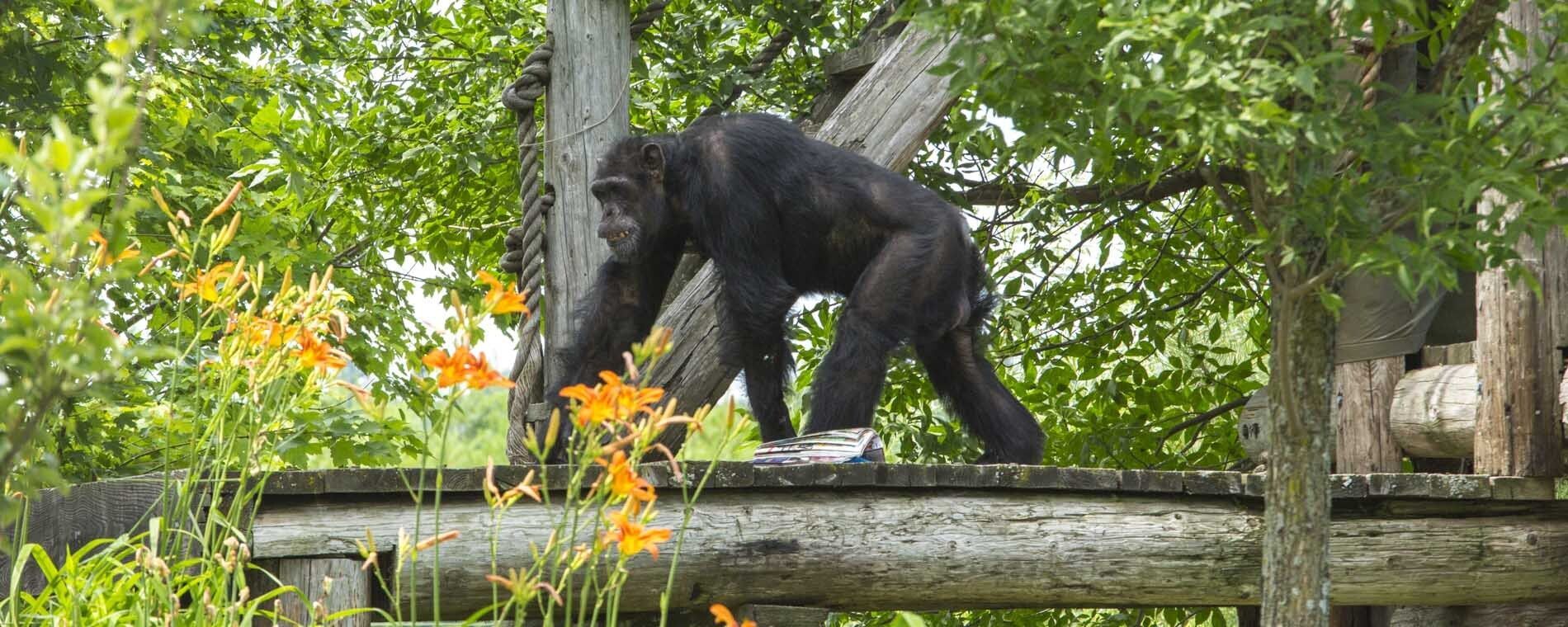 Fauna Sanctuary, Inc.
In 2002, Fauna Foundation created a sister organization, Fauna Sanctuary Inc., which is a registered 501(c)(3) nonprofit in the United States. Fauna Sanctuary Inc. provides chimpanzee sanctuary residents with a quality life by developing and maintaining a physical, emotional and social environment that best promotes their well-being and provides for their needs, as much as captivity allows. To achieve this goal, Fauna Sanctuary Inc. provides funding for special projects, capital campaigns, educational programs and outreach efforts related to the lives of chimpanzees in captivity or misused as entertainment, research and pets.