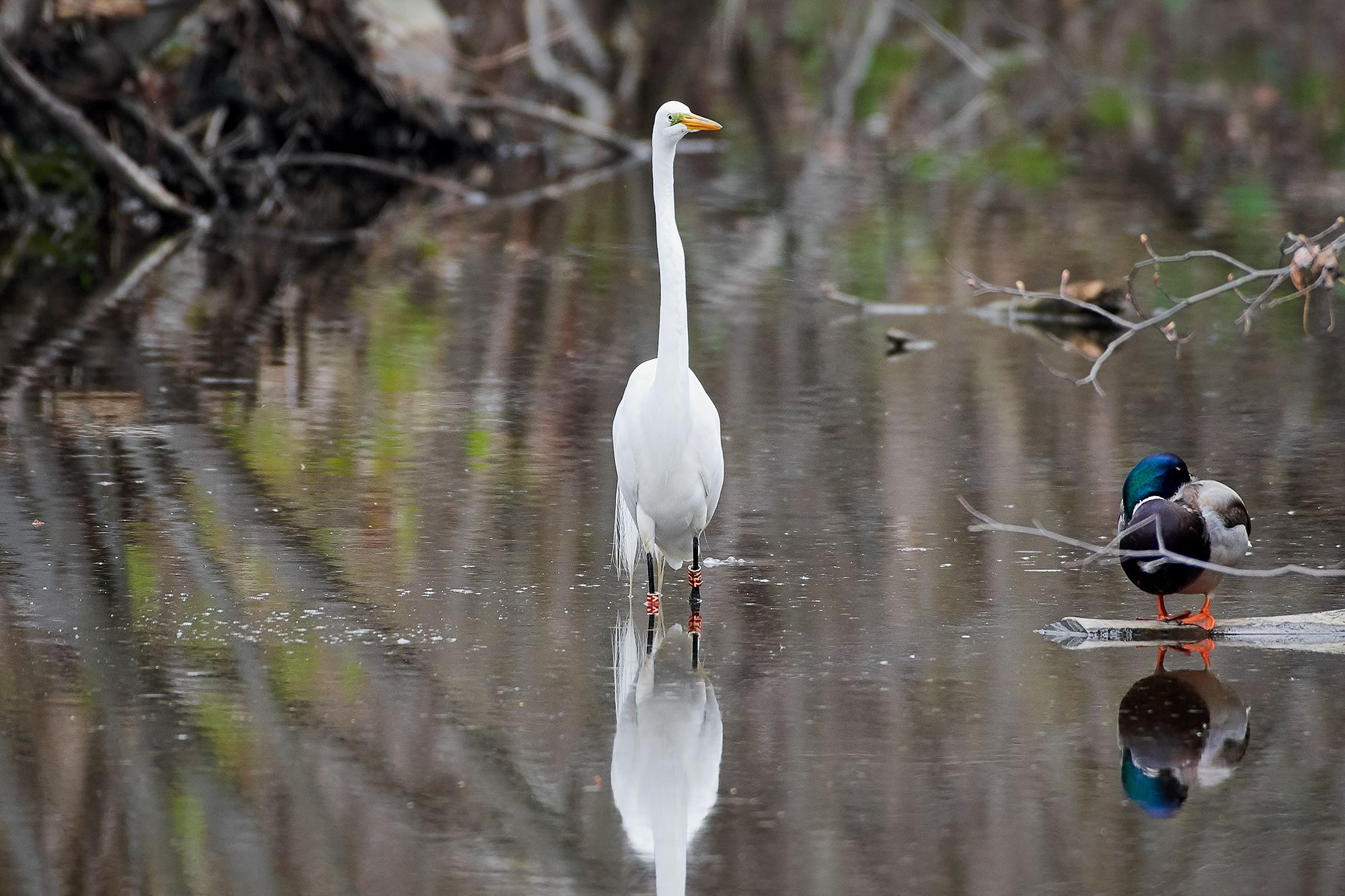 The Importance of Bird Banding
August 1, 2023
BY JUSTIN TAUS
It isn't unusual to spot a graceful Great Egret stalking fish at Fauna's nature conservancy, but this spring, a caregiver noticed something different while she observed one in the distance. It seemed as though something was caught around its legs. With help from my camera's telephoto lens, I was able to get a picture and quickly confirm what we suspected -- the bird had been banded. Over the years I've come across several banded birds on the reserve, from Canada Geese to various species of duck, and even tiny little kinglets! But this time was special because the band was big enough to read from a distance.
The North American Bird Banding Program, which is under the general direction of the U.S. Geological Survey and the Canadian Wildlife Service, is a collaborative effort between federal, state and provincial conservation agencies, NGOs, universities, ornithologist groups, environmental consulting firms and others. Since 1904, approximately 60 million birds of hundreds of species have been banded! To date, about 4 million of these bands have been discovered and reported.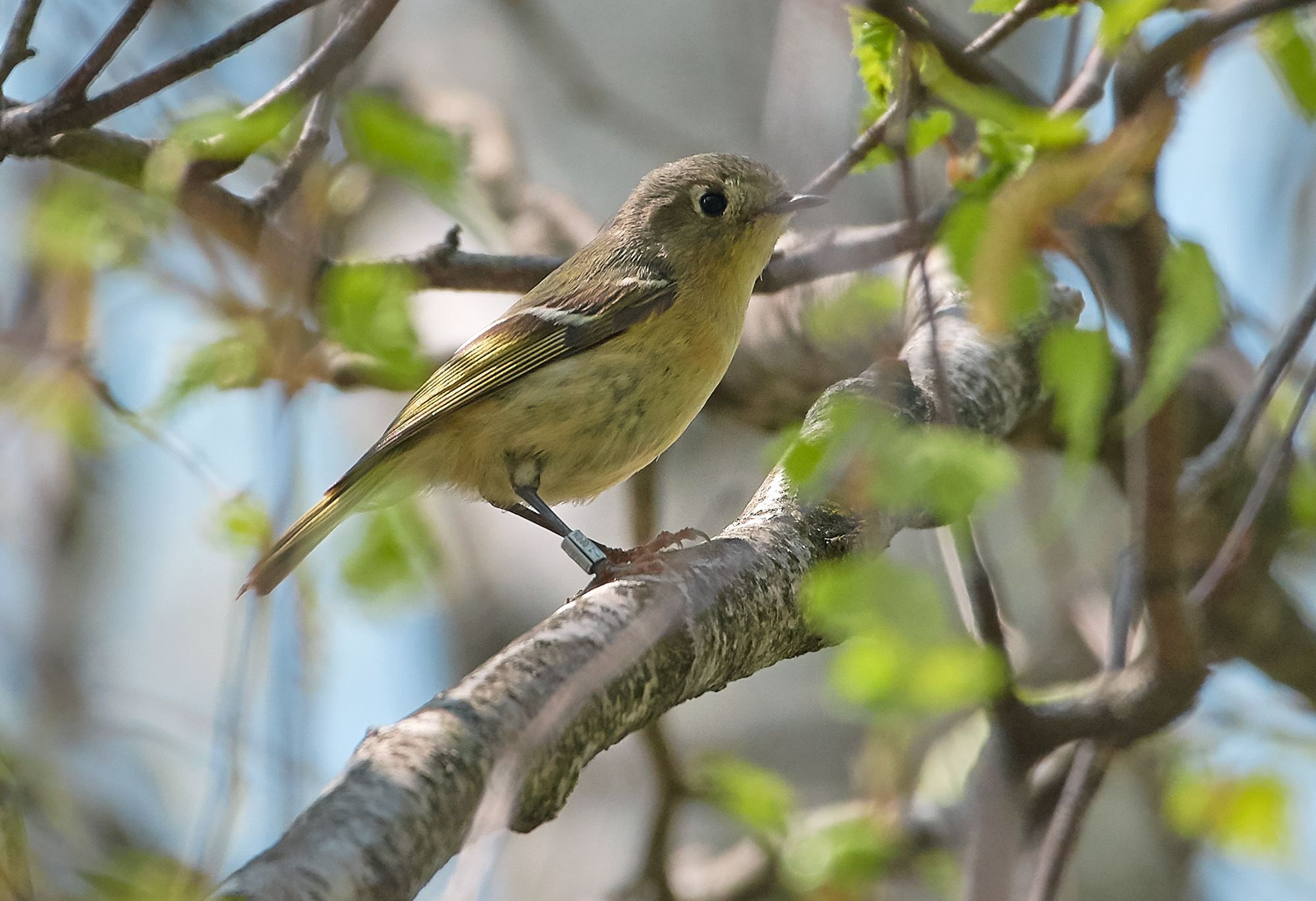 Bird banding is important because it enables researchers to track the movements, behaviours and survival of specific birds and populations. Data collected through bird banding helps guide important decision making in regards to restoring endangered species, monitoring and studying the impacts of environmental contaminants and diseases like Avian influenza, and assessing bird hazards at airports, for example. Findings from banding projects also support several conservation programs both nationally and internationally. 
Most bird bands I had photographed on live birds at the reserve were unfortunately too small to see what was written on them. Now that I had a clear picture of the Great Egret's bands, however, I was eager to find out more about it. I logged on to the U.S. Geological Survey's webpage and submitted all the information I had about the bands; their colours, their markings, where on the bird they were located. Lastly, I uploaded my pictures. Within a couple of days, I received a Certificate of Appreciation for having reported the band, as well as information about the bird.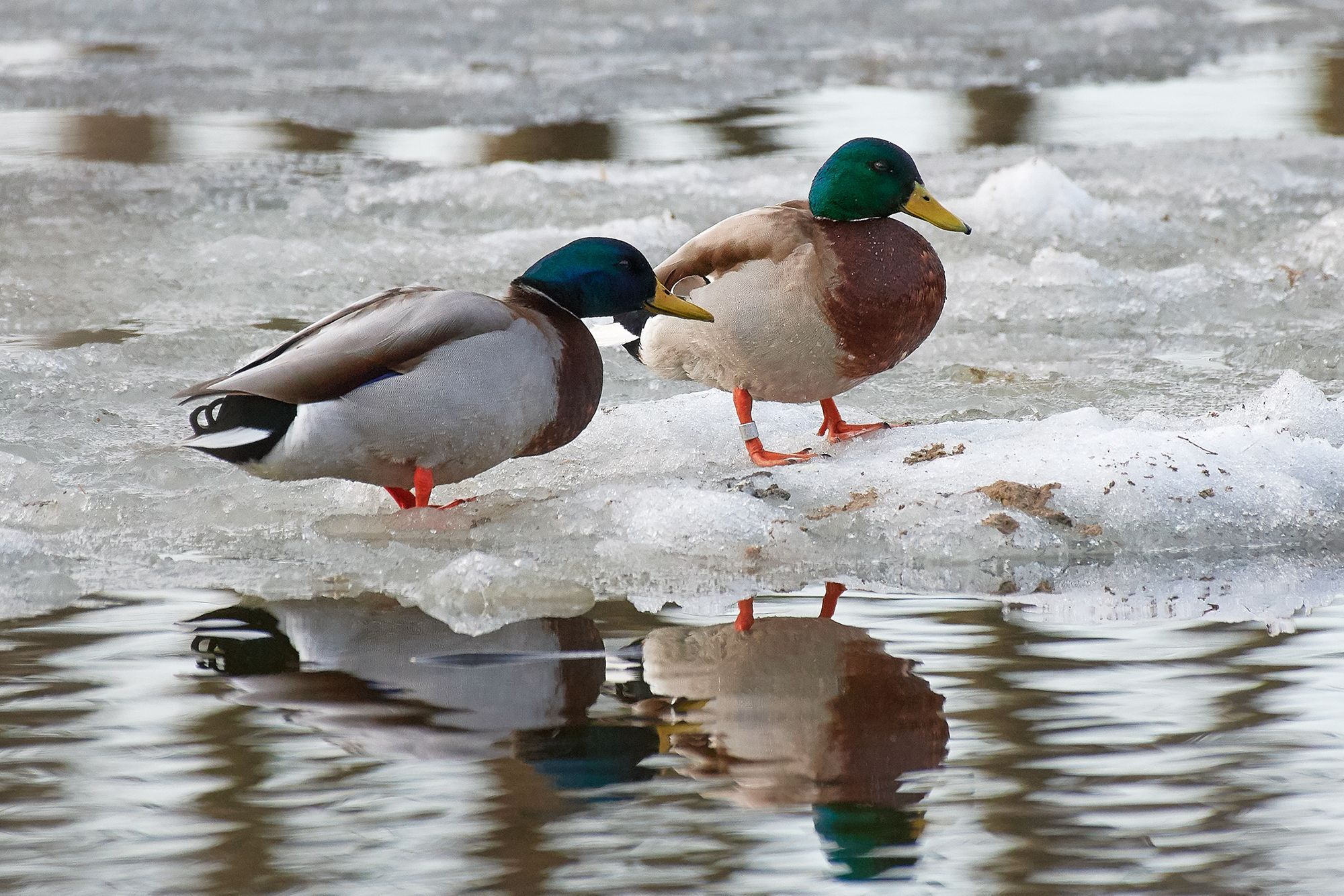 The Great Egret was banded by the Canadian Wildlife Service when it was a juvenile in July 2018, near Collingwood, in Ontario. It was interesting to learn that this bird was under 5 years old, and was born approximately 700km away. It makes you wish you could know the stories of all of the other birds that you encounter, but perhaps not knowing adds to the magic of these wonderful winged animals! 
Bird banding initiatives depend on people like you and I reporting the bands that we see or find, so if you do come across one don't hesitate to report it. It's a fun and rewarding process! 
---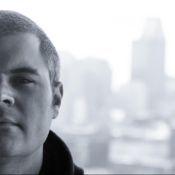 Justin Taus
Justin Taus is on the Caregiver team at Fauna Foundation. Justin holds degrees in both Education and Journalism from Concordia University in Montreal, Canada, where he specialized in photojournalism. He has reported from diverse regions of the world including the Amazon rainforest, the savannahs of Eastern Africa and the Alaskan Arctic. He has produced content for organizations like the Wildlife Conservation Society and the International League of Conservation Photographers as well as media outlets including Outdoor Photographer magazine, Vice and the CBC. Justin has been photographing the wildlife at Fauna since 2017.