The Nature Reserve: Protected habitats
Fauna's land — under the name Réserve Naturelle du Ruisseau-Robert — is a designated Nature Reserve by the Québec government and is a nature conservancy where many habitats, species and biodiversity can flourish and thrive.
---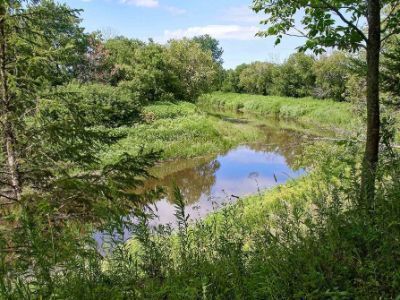 CONSERVATION
About the Nature Conservancy land
Fauna is situated on close to 200 acres of land located in the southern suburbs of Montreal and agricultural areas of the St. Lawrence Lowlands. The nature conservancy has a wide variety of habitats — such as woodlands, wetlands, freshwater and meadows — creating an environment conducive to avian, terrestrial and aquatic wildlife.
With the support of the Quebec government, Fauna acquired some of the last green space in the area. In 2004, over 100 acres were designated as the Réserve Naturelle du Ruisseau-Robert, named after a stream that runs through the Fauna property. This land is forever protected in perpetuity. This will allow natural reclamation and recolonization of local flora and fauna, as well as provide sanctuary to migratory species.

Please Note
At the Ruisseau Robert Nature Conservancy our first priority is the protection of the flora and wildlife. Because we are presently facing a significant increase in people trespassing on the property, we unfortunately find ourselves obligated to reiterate that the entirety of our land is private and that general public access is prohibited. We sincerely thank you for your understanding because it is with your collaboration and love for nature that we can ensure continuity for the future generations of animals that thrive in our protected habitats.