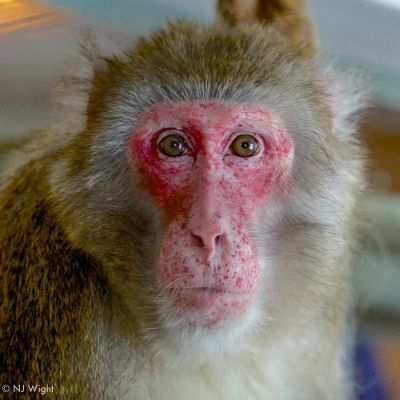 A Tribute To Eugene
FEBRUARY 13, 2019
IN MONKEYSBY FAUNA FOUNDATION
It is with a heavy heart that we share with you the news of Eugene's passing on February 11, 2019. Last week his health took a turn for the worse and he never recovered.
For a Japanese Macaque at 32, he was a little old man and he was carrying a load of health problems. As you know he suffered from diabetes and he suffered chronic urinary tract problems all of which we had been treating for over a year. He was a trooper and a survivor. He endured so much in his long life. Living alone in a pet shop window. At Fauna, he perhaps had some years of relief. He met other monkeys from afar, enjoyed going outside, watching his caregivers, and eating. He was so cooperative and accepting of positive reinforcement training — he enjoyed the new way of spending time with caregivers. He was a star student learning to take an insulin injection.
We all were privileged to know Eugene. He is now at peace. 
Please consider making a donation in memory of Eugene.
"We can only be said to be alive in those moments when our hearts are conscious of our treasures." —Thorton Wilder
---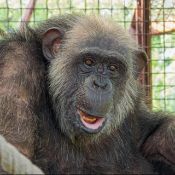 Fauna Foundation
The Caregiving & Support Team at Fauna